DISCLAIMER: Identities of shop owners and shop names have not been revealed, on request of the respective. I wanted to take some snaps as proof but was politely asked to not do so, and I complied. I'd never take a candid picture in Palika Bazaar, it could cost people their businesses.
I recently took a 'routine' trip to Asia's oldest underground air-conditioned shopping complex, the iconic Palika Bazaar, located in the heart of New Delhi. I've been coming here since my childhood and can boast that I can exit from the same entry I entered from, which is kind of impossible in this 'grey market' hub. We used to hang out here a lot more often during school days, sometimes even skipping classes to get the pirated copy of the latest PC game (original games weren't really available in India in those days). How easy that was, considering that fact that Palika Bazaar was a 10 minute walk from my school.
Somethings but never change
It's been about 10 years since I graduated from high school, and coming here still brings to life the excited little school boy in me. Those hawkers shouting "PC game Xbox game PlayStation game!" still thrive under this age-old enclosed space. I am a regular here, many shop owners recognise me. I kind of owe the work I do to these guys, they were the enablers.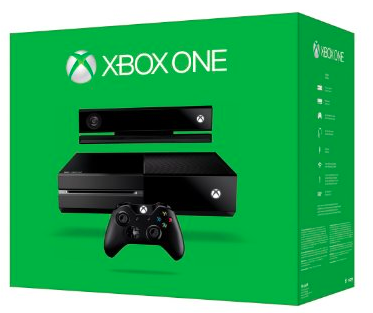 My visit marked the usual window shopping for some Collector Edition variants and PS Vita games. I ended up buying physical Vita copies of Rayman: Legends and Soul Sacrifice from one trusty shop. In the process, I managed to get a dig on how the PlayStation 4 was doing. "Sales are strong, we've barely got any stock but whatever we have is moving consistently" says Hardeep (name changed). OK, nothing typically new in there. Hardeep continues, "But if you're looking for something the Xbox One is a better option, it's not receiving as many complaints as the PS4." I was caught off guard for a second. "What?" I said alarmed. Hardeep points to the Xbox One box neatly standing on a shelf. "It's the import edition, which has the Kinect and one controller included. The price for you is Rs. 52,000" This is same edition that is available on Amazon for $499.
Not bad. Not bad at all, considering that Microsoft still hasn't made anything official about the Xbox One's launch in India. Palika always beats them corporates, and that's something I really like about them.
I went to two other prominent stores in Palika Bazaar to snoop around, and to my surprise, they all had a bunch of units of the Xbox One, being sold for the same price.
Issues with the PlayStation 4
When I asked about the general performance of the consoles, the big picture I got was that people weren't really happy with the PS4. "Don't buy the PS4, it has heating issues, and sometimes it shuts down on its own while you're playing a game. Some people couldn't even start their PS4s after it crashed. Go ask the repair shop upstairs, he repairs all the faulty PS4s and he's enjoying the fresh business" says Mukesh (name changed), another shop owner. That comes of as a surprise once again, as the general internet perception is that the PS4 is doing better.
I head back to Hardeep's shop to confirm this, and he says the same thing. "People love the Xbox One, we haven't received a single complaint yet. And don't buy the PS4, that thing is bound to give you issues."
Things are so different in the real world, we really need to stick our heads out of the digital world to smell what real shit stinks like.
I walked out of Palika Bazaar with two brand new games, and a changed perception. Like always.

Last year with the launch of Ori and the Blind Forest on the Xbox One and PC, Moon Studios not only managed to win the hearts of many gamers but also set new standards for the side-scrolling [...]

The wait for first mainline Halo game for Xbox One is finally over as Halo 5: Guardians finds its way to the console this year. Will it top the high standards set by the franchise? Everybody is [...]

Since the Xbox One's induction in the retail markets worldwide in 2013, I've run into a bunch people who own the console and complain about, well, you guessed it, storage space, or [...]