The iLL Fact Sheet
Item Reviewed
ASUS TUF Z370-Pro Gaming Motherboard
November 14, 2017
Awards
iLLGaming Editor's Choice
ASUS TUF Z370-Pro Gaming
Do you need a motherboard that's a little more robust and unique? Then the ASUS TUF series is usually a safe choice. Their new Z370-Pro Gaming is on our test bench today, and it's already only of the most unique looking Z370 motherboards we've seen in the office, or anywhere for that matter.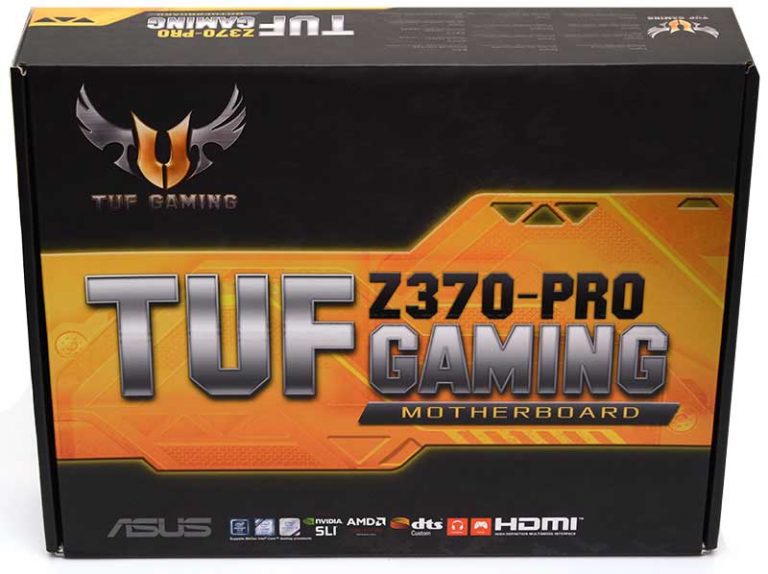 It comes equipped with TUF Protection and TUF Components, ensuring your system stays running in demanding tasks, 24/7. That's good news for those who plan to overclock their hardware and run their system with demanding tasks extensively.
For your investment, you'll get DTS Custom Audio, a nice assortment of voltage protection systems, and high-end components such as TUF Chokes, and MOSFETs. Add to that Xpert 4 fan control and in M.2 storage, and you've got a pretty complete package.
ASUS OptiMem: Careful routing of traces and vias to preserve signal integrity for improved memory overclocking
Exclusive DTS Custom audio: Delivers positional cues to stereo headphones, helping you to pinpoint enemies and action
TUF Protection: SafeSlot, ESD Guards, DDR4 overvoltage protection, Digi+ VRM, and stainless-steel back I/O for long-term reliability
TUF Components: TUF LANGuard, TUF Chokes, TUF Capacitors, and TUF MOSFETs for maximum durability
Fan Xpert 4 Core: Ensures every fan achieves the best balance of cooling performance and acoustics
Native M.2: Built-in interface for latest SSDs, delivering lightning-fast storage speeds of up to 32Gbps
What ASUS Had to Say
"TUF Gaming motherboards are built to survive and thrive on every battlefield. Infused with the military spirit of The Ultimate Force (TUF) and styled to strike fear into the hearts of every enemy, TUF Z370-Pro Gaming is the perfect foundation for your ATX battle rig: a solid, durable and camouflaged force that's fit for today's fights, and with the durability to handle multiple upgrades for the campaigns of tomorrow." – ASUS
What's in the Box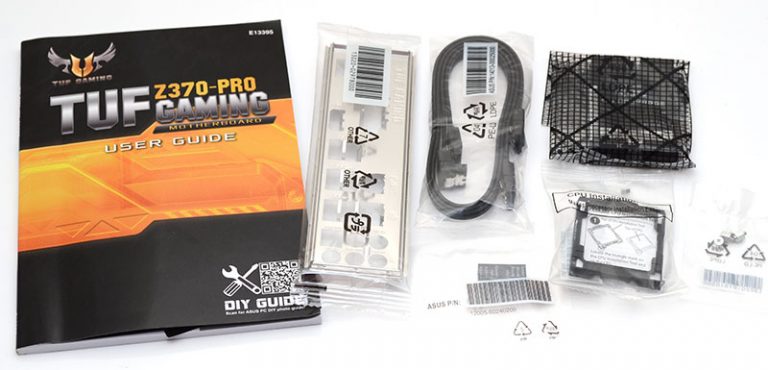 In the box, you'll get the owners manual, a backplate, some SATA cables, a few screws, and an SLI bridge. That's not a lot of stuff, but at least the board is packed with features to make up for it.
A Closer Look
---
Just look at that motherboard, it's certainly a great looking bit of kit. OK, we really care about the performance too, but as much as looks are subjective, that's a gorgeous and unique looking motherboard!
The new-ish socket is sitting in the middle here, offering up support for the new 8th generation Intel Core processors. Surrounding that you've got those lovely TUF components, such as the chokes and capacitors, which should allow for clean delivery of power to the CPU for more stable round-the-clock overclocking.
Another lovely feature is that huge rear I/O guard, which keeps things looking clean. It's even designed to overhang and match up with the heat sink to keep things flowing nicely.
Connectivity
Down the right side of the motherboard, there are four SATA ports. There's also a cool cut-away on the motherboard, it serves no purpose, but in my own words "it looks dope."
There are two more SATA ports down the bottom edge, as well as all your USB, front panel and a few fan headers. There's also an M.2 connection here, with a second one between the PCIe slots.
There are three full-size PCIe slots, and 3 shorter ones. The top full-size one is armoured, but I would have liked to see at least two of them done for those using more than one heavy graphics cards.
Finally, you'll find a reasonably well equipped rear panel. There's a selection of USB ports, PS2, HD Audio and optical. For displays, you'll also find an HDMI port, as well as a DVI connector; sorry, no DisplayPort here.
Testing and Methodology
---
Test Procedure
Here at eTeknix, we endeavour to disclose vital information regarding the benchmarking process so that readers can quantify the results and attempt to replicate them using their hardware. When it comes to motherboard reviews, the benchmarks are pretty self-explanatory although there are a few exceptions.
Rember that your choice of motherboard, the silicon lottery, and other factors can yield different numbers, and there's always a margin for error when using the software. Therefore, your experience may vary. Each benchmark runs three times, and the average figure is taken to try to reduce the effect of hardware variation. Of course, any relevant details regarding the parameters will be listed below.
Test Systems
Z370
Motherboard – Changes Per Review
RAM – Crucial DDR4 2400MHz Dual-channel 16GB
Intel Core i7-8700K
CPU Cooler – Noctua D15S with dual fans
Graphics Card – Nvidia GeForce GTX 1080 Ti
Power Supply – BeQuiet Dark Power Pro 850 Watt
Main Storage Drive – Toshiba OCZ VX500 500GB
Chassis – Lian Li T80 Test Bench
Operating System – Windows 10 Pro 64 Bit
Synthetic Benchmarks
---
3DMark Firestrike
Boom, the TUF Pro comes out swinging, setting our fastest ever score for stock clocks. That's a great place to start for any motherboard. It dropped to second place once overclocked, but only just, and that's still a sweet score.
Stock
Overclocked
Unigine Superposition 1080p Extreme
Switching to a more GPU bound task to test the PCIe throughput, the TUF scored strongly, showing a clean score for Unigine on our GTX 1080 Ti. Overclocking gave a small boost too, which is always nice to see.
Stock
Overclocked
PCMark 10 Express
Another fantastic score for the TUF, setting our second highest PCMark 10 Express score and beating out a few other new Z370 motherboards in the process. One overclocked, the score saw a nice bump up to 6587 too. Overall, the i7-8700K and the TUF motherboard make a fantastic team.
Stock
Overclocked
WPrime 32M and 1024M
The WPrime score is competitive too, not the fastest, but about where it should be for the chosen CPU and this chipset. There's a nice boost from overclocking, but the other ASUS boards still have the lead here, at least for Z370.
Stock
Overclocked
Cinebench R15
Again, the motherboard is second place for the Z370 hardware at stock clocks. Of course, it's not worth comparing those crazy X399 and X299 motherboards for Cinebench, but when it comes to consumer boards, the TUF is one of the fastest we've ever tested. What's worth pointing out though, is that while Multi-Core test was fast, the TUF set our highest ever Single-Core performance score at 208. Overclocking, it was the fastest Z370 motherboard around, giving us more reasons to praise this board.
Stock
Overclocked
Handbrake MP4 to MKV Conversion 4K
The handbrake score was great too, right where we expected it to be and blazing fast for a consumer grade motherboard/CPU combination.
Stock
Overclocked
AIDA 64 Memory Bandwidth and Latency
---
The memory performance was spectacular too, giving us some of our most consistent results to date, and beating out a few of the other Z370 motherboards, as well as delivering a low latency that's sure to give you great performance. In fact, it did give us great performance.
Gaming Performance
---
For gaming, the TUF is certainly putting on a strong show. It set some of our fastest ever scores along with the other ASUS motherboards from the Z370 range. Any doubts about Coffee Lake not being a great gaming platform as a distant memory at this point. The Tomb Raider score was a little lower than expected, but a great score overall.
Rise of the Tomb Raider
Ghost Recon: Wildlands
Far Cry Primal
Power Consumption and Temperatures
---
Power Consumption
The Power consumption is a little higher than most, especially at idle, where it's quite hungry for electricity. This could be down to the more robust voltage regulation hardware on the board, giving it added system stability. Once overclocked, it's the most power hungry Z370 board we've tested, but not by a big market.
Overclocked
Final Thoughts
---
Pricing
The ASUS TUF Z370-Pro Gaming Motherboard is launched with an MRP of just ₹16,200. I think that's pretty reasonable for any high-end motherboard, at least before you dive into the crazy enthusiast-grade stuff. It's certainly good value given the performance figures we've seen today too. Plus, it's cheaper than the Z370-F Gaming.
Overview
The new TUF motherboard from ASUS is one of their best ones yet. It doesn't have bonkers features like you might find on something like the Maximum series, but it has more than enough for most users. If you're building a high-end system for day-to-day workloads, as well as high-end gaming, it's perfect for the job.
Design
This is one of the best-looking motherboards on the market. Is it pretty? Not really, it's quite aggressive in terms of design if anything, but I like that. The black and yellow/orange colours really make the board pop in terms of visuals, and it's sure to look great in virtually any system build.
Hardware
Of course, the aesthetics aren't always that important. However, as good as it looks, that high-end hardware is every bit functional too. The TUF hardware is built for reliability, durability and stability. If you overclock your hardware and run your system hard for extended periods, even 24/7, TUF hardware is the way to go. It's built to a higher standard, and comes with improved voltage protection systems to ensure your hardware stays in the best of health should the worst happen.
While it may not be the most expensive motherboard of the Z370 range, far from it in fact, it's certainly one of the best performing.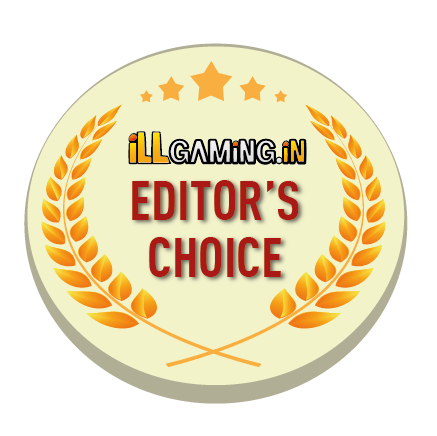 What's iLL
+Fantastic gaming performance
+Great for day-to-day workloads
+TUF hardware
+Robust hardware protection features
+Unique aesthetics
+Competitive price (relative to performance)
+Optane and M.2 storage
+Good connectivity
+Rear I/O guard