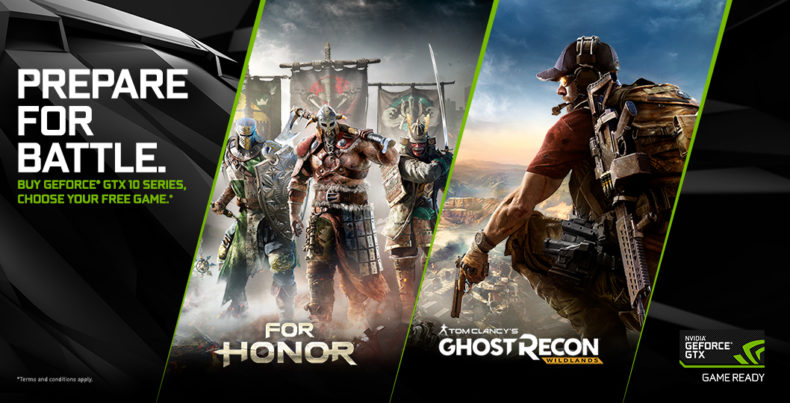 Nvidia has always been doing a great job in bundling the latest Triple A games along with its GeForce GTX graphics cards.  Previously, the game being bundled was Watch_Dogs2, right at the time it was launched.
Today, Nvidia has officially announced that it will bundle the upcoming For Honor and Tom Clancy's Ghost Recon Wildlands along with GeForce GTX 1070 and 1080 GPUs and notebooks that come with GeForce GTX cards. The buyer of either of the cards or the notebooks will have a choice between the two games, and will have to select one. The bundle will last between 31st January 2017 to 28th March 2017.
For more details about the bundle, visit Nvidia's Official Bundle page.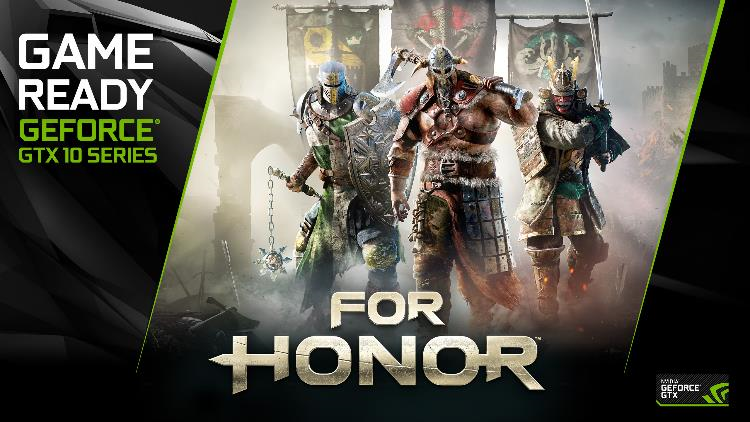 For Honor is Ubisoft's upcoming hack and slash game set during a medieval period inspired fantasy setting.  Players can play as a character from three factions representing the knight, samurai, and Vikings. Players fight against their opponents with class-specific melee-weapons such as axes, swords, and katana. The game will release on the 14th of February, 2017.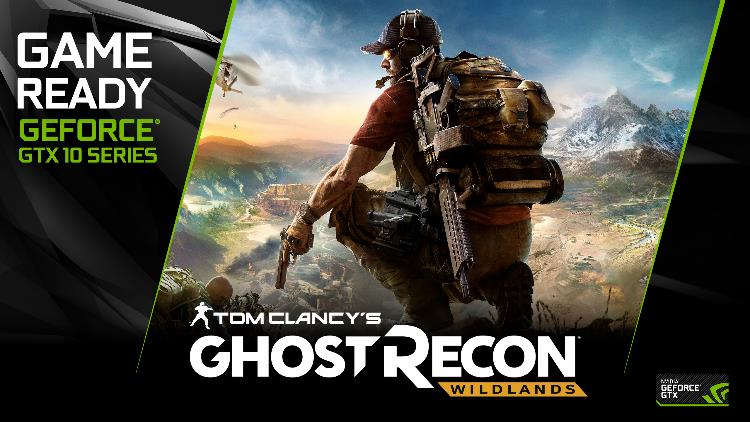 Tom Clancy's Ghost Recon Wildlands is an open world tactical shooter. The game is set in Bolivia, where the Santa Blanca drug cartel gains more power and influence to the point where Bolivia has become the world's largest producer of cocaine. As a result, the United States Army dispatches an elite special operations unit called "the Ghosts" to destroy the cartel. Wildlands will release on the 7th of March, 2017.

PC Gamers have yet another reason to rejoice. As we all already know, this year's biggest AAA game Destiny 2 is coming to the PC platform this year. This news in itself is reason enough for [...]

Anyone preparing for the launch of the biggest games of the year? NVIDIA sure is as it brings the 'Two Times the Adventure' bundle. If you are planning to upgrade your graphics card with a new [...]